Today I will list the best vegan alternative for different kinds of meat. I have my favorite brand depending on what type of meat type I'm having.
1. Burger
The most realistic burger goes to…
BEYOND MEAT
No surprise maybe but if you've missed the hype about this brand, they make super realistic meat that even looks bloody. Other than patties they have sausages, ground beef, and breakfast sausages patties.
Their patties contain NO GMOs, soy, or gluten. But 200g protein:)
You can get them in like every grocery store, here or at I think both Burger King and Fridays.
2. Hot Dog
And the most realistic hot dog goes to…
Lightlife & Anamma
Two very realistic hot dogs, just plain and simple hot dogs. Why there's two here is because lightlife's are fresh and anamma's are frozen. Both are made with soy and they are super delicious!
3. "Chicken Nuggets"
And the best vegan nuggets are…
Hälsans Kök
I love these nuggets so much! I just fry some up and dip them in sweet n sour sauce. They are also soy-based so they contain a lot of protein.
4. Ground Beef
And the best vegan beef is…
Gardein
Gardein has a lot of vegan food and they will not disappoint! I think ground beef is one of the easiest things to switch out when you're starting eating more vegan. The texture, taste, everything is the same.
If you thin that regular ground beef is healthier, your wrong. Gardin's ground beef contains 80kcal, 12g protein, 0 cholesterol, 0 trans fat per serving.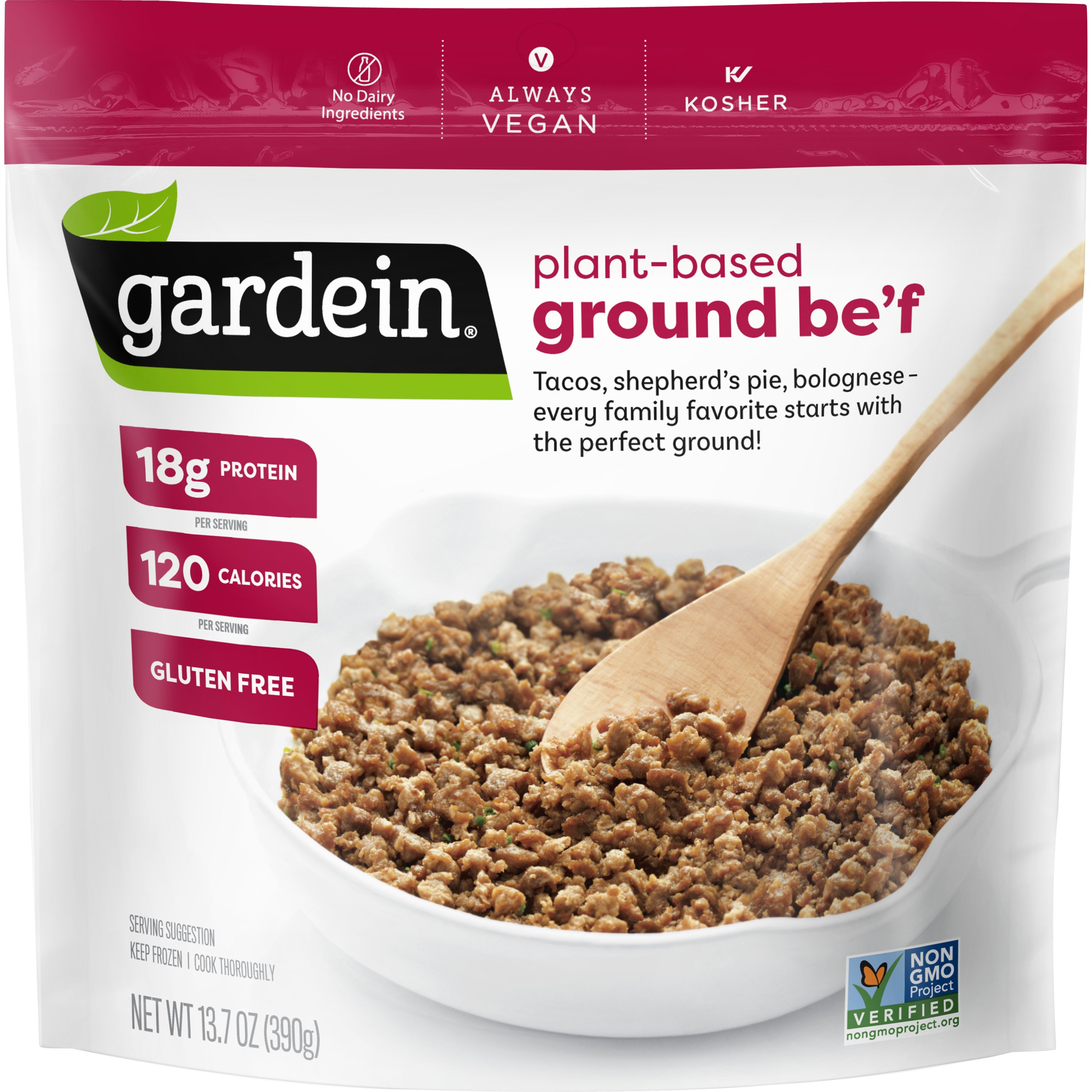 5. Chicken
When it comes to faux chicken, I like to go with Quorn products. The problem with Quorn though is not all of their products are vegan. But with what I've seen, it looks like they now have made a lot of their popular products fully vegan!
These are my favorite products from Quorn:
Fillets
Perfect to put on the bbq in the summer, put in salads, serve with some potatoes, literally just use it as you would be regular chicken
2. Pieces
These are like the fillets put in pieces. I always add these to curries, like Thai and Indian dishes. I also have them in my tacos, just fry with some taco seasoning.
3. Crunchy Fillets
These are like escalopes. I like to just eat this with boiled potatoes. But you can eat these with anything you like.